Did You Know that You Can Easily Grow Virtually
Any Plant Or Vegetable Without Soil?
You can grow anything indoors or outdoors without using soil with amazing results!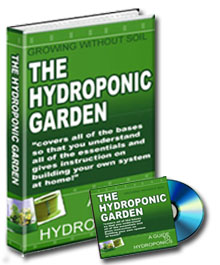 "Growing Without Soil – A Guide to Hydroponics" – A Complete and Practical Guide To Growing Plants Fruits and Vegetables of Your Choice without Soil.
Growing Without Soil – The Hydroponic Garden covers all the essentials you need to know and gives you instructions on how to build your own system at home!
As a child we learn that you need a few essential things to grow a plant. You need soil, light, water and a seed (at the very least).
Well, let me tell you – You don't need all of them!
"Hydroponics allows us to grow the plants, fruits and vegetables of our choice–even in limited space–without using soil. It's an amazing way to produce perfect specimens and offers TONS of advantages that traditional gardening can't come close to touching! "
Would you like to eat safe, healthy, homegrown vegetables?
Would you like to experience the beauty of magnificent plants?
Would you like to find a fun, challenging new activity?
Would you like to finally be the person with the GREEN thumb?
I am willing to wager that you answered "YES!" to at least a few of those questions. Most people would answer yes to all of them!
If you answered "YES!" to any of those queries, it's time for you to learn more about hydroponics.
Look, there's a hydroponics revolution on the way. This amazing system of growing plants is part of the future. Scientists are studying its ability to feed parts of the world beset by hunger. They recognize it as a means of decreasing pesticide use. The folks at the space agencies even think it might be part of our future in outer space.
Those are all great BIG reasons to love hydroponics. However, you are probably more interested in what soil-less gardening can do for you.
Hydroponic gardening is efficient. You get a higher yield while using fewer resources.
Hydroponic gardening is flexible. You can grow plants without a yard. With a grow light, you can cultivate winning produce in a garage.
Hydroponic gardening is simple. Once you know the basics, you can do wonders!
Hydroponic gardening is affordable. You don't have to spend a fortune to get involved.
Hydropinic gardening is Great Fun. There's something wonderful about finally being the person with a bright green thumb.
Here's What You'll Find Inside this Ebook Growing Without Soil: The Hydroponic Garden
Growing Without Soil: A Guide to Hydroponics reveals…
The many advantages of hydroponic gardening. You'll find out just why those who are involved with the hydroponic movement love it so much!
All of the components you need to have a successful hydroponic experience. Growing Without Soil: A Guide to Hydroponics covers all of the basics!
Practical instructions on how to make your plants grow like you wouldn't believe. This ebook includes invaluable instructions on handling common plant challenges!
Instructions for the construction of your own hydroponic garden. Don't just learn why hydroponic gardening is great. Learn how to do it (you will wonder why you didn't find out how sooner!)
All about lighting, plant nutrition, growth medium selection, and all of the "nuts and bolts" perspectives you need to have your own green thumb!
How to Grow the Best ever plants, fruits and vegetables of Your choice with limited space (even in a small apartment) all without using soil.
How to Enjoy a Thriving Hydroponic Garden All Year Round and Save a Stack of Money at the same time!
Growing Without Soil: A Guide to Hydroponics provides you with everything you need to know to get started with hydroponics. It covers all of the bases so that you understand all of the essentials.
Growing Without Soil: A Guide to Hydroponics doesn't just focus on the advantages of hydroponics in a theoretical way. It combines a broad outlook with step-by-step instructions, handy checklists and rock solid "do this" information (it is a Lot easier than you think!).
Growing Without Soil: A Guide to Hydroponics provides a wealth of information and tips for making hydroponic gardening part of your life. It's an honest, straightforward guide that will show you how to use this amazing system to produce plants that will leave you staring at the results with an open mouth and slack jaw.
Growing Without Soil: A Guide to Hydroponics covers every issue and breaks them down so that you can really use the information (you do not have to be a rocket scientist!)
This is not a little ten-page report filled with a comments about the science behind hydroponics. This is REAL information and a genuine perspective on how to get the most out of an awesome cultivation system.
Isn't it reassuring to learn that this instant download digital ebook includes everything you must-know, everything you must-have and a step-by-step guide to putting it all together quickly, cheaply and easily?
This Incredible ebook will guide you every step of the way with detailed instructions for everything you need to know and do to grow Your Hydroponic Garden with all the delicious fruits and vegetables you want…. without pesticides, without fuss and at a fraction of the cost.
Can you see the value of knowing both how to set up a successful Hydroponics Oasis which provides you with the most succulent, fresh, nutritional fruits and vegetables you will Ever taste in your life?
Live a Happier, Healthier Life and the Money you will save on doing this all yourself can be put towards all the other things you want to do in your life (spoil yourself with that little reward you deserve or take that next vacation you have been dreaming about).
The topics listed above should give you a good idea of what to expect from Growing Without Soil: A Guide to Hydroponics, but don't think for a split-second that's all it offers.
FREE BONUS OFFER #1
LIMITED EDITION and LIMITED RELEASE
Hey, we've released a beautiful new digital ebook called "101 Tips For Growing And Enjoying Your Own Great Roses" and it sells on this site too, under the 'Home and Garden' category for $27.
Roses are arguably the most beloved flowers in the world. They symbolize love, friendship, and sympathy with an elegant beauty. If you are an admirer of roses, you can become the envy of friends, family, and neighbors with some expert gardening advice.
We would love to give you this limited opportunity to receive the digital ebook "101 Tips for Growing and Enjoying Your Own Great Roses" for FREE – it's our gift to you.
"Discover the Secrets of Growing Your Own Home Garden PLUS Discover Your Hydroponics Garden ebook and audio is a complete guide too!"
FREE BONUS OFFER #2
LIMITED EDITION and LIMITED RELEASE
Timing IS Everything and Your Timing IS PERFECT!
For a limited time, all buyers of
Your Hydroponics Garden – A Complete Guide will receive a special
ABSOLUTELY FREE GIFT BONUS!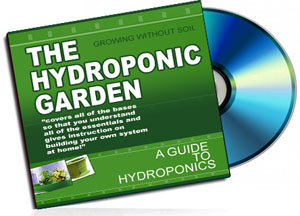 Audio Version of A Guide to Hydroponics.
Listen to the Audio version anywhere you can listen to MP3's!
For example, while you are in your car, walking the dog or even when working in your Garden.
"Discover the Your Hydroponics Garden- A Complete Guide PLUS A Guide to Hydroponics Audio version in Downloadable MP3 Format!"
This ebook and bonus audio program is overflowing with awesome information and great tips!
You'll learn more new ideas and essential information covering all aspects of hydroponic gardening. Growing Without Soil: A Guide to Hydroponics details all the proven ways to be successful with this great strategy.
Growing Without Soil: A Guide to Hydroponics provides you with everything you need to cultivate amazing plants without using even a single thimble of soil.