"Discover How To Use Feng Shui Without Spending A Fortune!"
Feng Shui CAN Be Incredibly Complicated or Amazingly Simple!  We'll Show You How to Keep It Simple!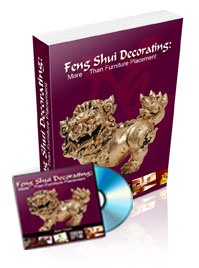 Feng Shui decorating: more than furniture placement will teach you how to incorporate Feng Shui into every area of your life – without draining your pocket!
You may have heard of Feng Shui; then again maybe you haven't. Either way,if you're looking for more balance and harmony in your life, this guide is for you. We give you the facts – from the ancient art to the modern practice and show you how you can get started immediately!
Feng Shui Decorating: More Than Furniture Placement will show you how to improve the balance, harmony, and flow of energy not only within your home, but within every aspect of your life!
If you're like me, you might be a little skeptical about all this talk of "balance," "harmony," and "energy." I know I was! The truth is, I can't guarantee Feng Shui will work for you. What I can guarantee you is that you'll get the facts – no mumbo-jumbo about buying this or that in order to get the full benefit.
You're going to love discovering how you can get started with Feng Shui and if you do decide to make changes that require a purchase, we'll guide you through that as well!
Here's What You'll Find Inside this Ebook Feng Shui Decorating: More Than Furniture Placement
Feng Shui Explained
Basic Principles
Feng Shui as a Science
Tools of the Trade
Feng Shui for your House
Feng Shui outside your House
Feng Shui Extras
Influencing your Environment
Astronomy & Sorcery
Feng Shui Professionals
Feng Shui Wherever You Are
Feng Shui jewelry makes Feng Shui portable. Pay attention to colors and shapes and discover how to handle crystal Feng Shui jewelry before it's worn.
Feng Shui in the car? That's right, we've included ways to enjoy the harmony of Feng Shui on the road.
Enjoy the balance and harmony of Feng Shui as you sit in the garden. Make your guests feel warm and welcome when they join you in your outdoor paradise!
You'll discover the art of Feng Shui goes much deeper than wearing jewelry or placing your furniture in a certain way; Feng Shui is an art, a science, a practice, and above all, an attitude!
Perhaps you've heard bits and pieces here and there about Feng Shui. Now you can get the facts and decide once and for all whether or not this is for you
Just pay close attention to the part about getting a good night's sleep!
Do It Yourself…Or Not!
There's no "all or nothing" in the discipline of Feng Shui. Incorporate as much or as little of the art and practice as you like!
Discover exactly what to look for in a Feng Shui professional. Should they be certified? How much experience should they have? We've answered these and more questions in this must have manual!
Is it possible to incorporate the art of Feng Shui into your life without consulting a professional? Yes – and we'll show you how!
Many of the principles of Feng Shui can be accomplished without spending a dime. When the time does come to open your wallet, don't sabotage the flow of energy with common mistakes!
Don't buy anything Feng Shui until you read this guide. You may already have everything you need!
Feng Shui Decorating: More Than Furniture Placement provides you with everything you need to know to understand the art of Feng Shui and how to incorporate it into your home, your workplace; even your car!
Feng Shui Decorating: More Than Furniture Placement doesn't try to sell you on the idea of this ancient and modern practice, but rather explains exactly what it comprises so you can judge for yourself.
Feng Shui Decorating: More Than Furniture Placement provides a wealth of information and tips for understanding all the ways you can incorporate Feng Shui into your life. You decide how much or how little of it to use.
Feng Shui Decorating: More Than Furniture Placement makes a GREAT gift for the new homeowner. This is not a little ten-page report filled with a few comments about yin and yang. It offers a factual guide about what Feng Shui is with specific instructions on how to make it a part of your life.
Feng Shui Decorating: More Than Furniture Placement reveals…
The 3 different types of Feng Shui and the methodologies involved in creating a harmonious environment!
The 5 elements utilized in Feng Shui along with a guide that shows you when to use each one!
Practical instructions on how to use Feng Shui in the workplace without causing controversy!
Amazing tips with room by room guidance for creating a balanced and harmonious living space. Feng Shui Decorating: More Than Furniture
Placement delves deep into incorporating Feng Shui into your life without spending a fortune!
The 4 Feng Shui Guardians and their corresponding directions!
The topics listed above should give you a good idea of what to expect from Feng Shui Decorating: More Than Furniture Placement but don't think for a split-second that's all it offers.
FREE BONUS OFFER #1
"101 Tips For Growing And Enjoying Your Own Great Roses" and it sells on this site too, under the 'Home and Garden' category for $27.
Roses are arguably the most beloved flowers in the world. They symbolize love, friendship, and sympathy with an elegant beauty. If you are an admirer of roses, you can become the envy of friends, family, and neighbors with some expert gardening advice.
We would love to give you this limited opportunity to receive the digital ebook "101 Tips for Growing and Enjoying Your Own Great Roses" for FREE – it's our gift to you.
"Discover the Secrets of Growing Your Own Home Garden PLUS Discover Feng Shui Decorating: More Than Furniture Placement too!"
FREE BONUS OFFER #2
For all buyers of Feng Shui Decorating: More Than Furniture Placement will receive this Free Bonus Audio Program too, Valued at $27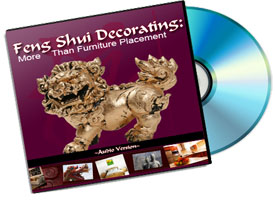 Audio Version of Feng Shui Decorating: More Than Furniture Placement is Yours FREE – Valued at $27.00