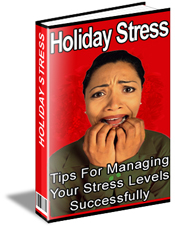 "Do You Experience Holiday Stress"
Looking for tips to Beat the Holiday Stress?
Every single person on the planet Earth has experienced their own events that cause different types of stress.
No one is immune to this intense feeling. But, when the holiday season pops up, so does the level of stress that many experience.
If you have felt any of the following, it's probably safe to say that you are already dealing with some form of stress
There are many signs of Stress, including:
You are overly cranky
You find it difficult to get a good night's rest
You are on a weight roller-coaster
You find yourself more "on edge"
You feel as if the world is crashing down on top of you
For many of us we barely even notice these signs until we start tearing our hair out.
Do something for yourself now before your stress starts to take over you life.
If you want to learn how to manage your stress levels with the simple and easy to follow tips, there has never been a better time. Do something now before it's to late.
FREE BONUS OFFER #1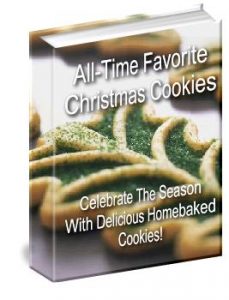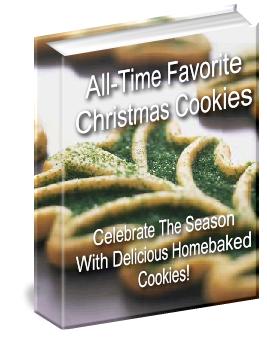 Hey, we've released a beautiful new digital ebook called "All Time Favourite Christmas Cookies" and it sells on this site too, under the 'Christmas Celebrations' category for $9.
Treat Your Family To Some New "All-Time Favorite Cookies" This Holiday Season!
Just Imagine The Delight On Your Families Faces When You Serve Them A Big Plate Of These Delicious Homemade Christmas Cookies…
We would love to give you this limited opportunity to receive the digital ebook "All Time Favourite Christmas Cookies" for FREE – it's our gift to you.
"Discover the Secrets of All Time Favourite Christmas Cookies PLUS Discover the Holiday Stress too!"
Are you looking forward to making your own life LESS STRESSFUL with tips that will continue to provide you, your family and friends with energy boosting, ideas and secrets that you can use month after month, year after year?
YES! I want to know everything I can about Holiday Stress along with the extra special bonus gift of All Time Favorite Christmas Cookies too
I understand I can claim my free gift eBook and eBook along with purchasing the step-by-step resource – Holiday Stress if I act right now.