Looking for tips about how to shop safely during your holidays?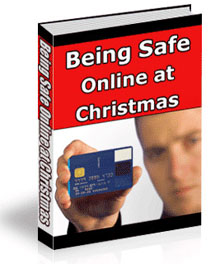 The Internet has taken its place beside the telephone and television as an important part of people's lives. Consumers use the Internet to shop, bank and invest online.
Learn how to make your transactions as safe and secure as possible especially during the holiday season this year. Thinking about shopping for the holidays? It's no secret that browsing and buying online can save you time, money, and effort.
The Federal Trade Commission (FTC), the USA's consumer protection agency, says shoppers who stop and think before they click can prevent an online Scrooge from interfering with their purchases and ultimately, their holiday fun. Don't let this happen to you!!
Grab this handy guide and be armed with all the information and insights you need to enjoy a safe, online Christmas!
"Shop Safely Online At Christmas Time" will ensure that you have all the necessary information required to keep your personal information secure this Christmas.
Here's Just A Sample Of The Mouth Watering Recipes You'll Find Inside this Ebook "Shop Safely Online At Christmas Time"
Introduction
Credit Cards
Lost or stolen credit cards
Billing errors
For debit cards
Lost or stolen debit cards
EFT errors
For stored-value cards
Helpful Tips
Know who you're dealing with
Read between the lines
Calculate the costs
Pay by credit or charge card
Terms of the deal
Paper trail
Security Software
Company's privacy policy
Wrapping It All Up
The total loss online in the US in 2005 was $13,863,003, significantly higher than the $5,787,170 reported lost in 2004, with an average loss of almost $2000. Do not be become part of this figure this Christmas!
Online shopping should not be scary, and defiantly should not be insecure. Act now to ensure that you can continue to shop safely and sleep easy.
Shop Safely Online At Christmas Time will educate you to become a smarter and safer shopper this Christmas.
FREE BONUS OFFER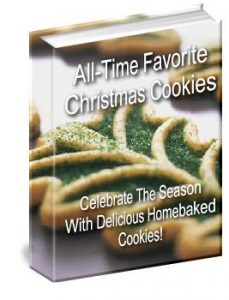 "All Time Favourite Christmas Cookies" and it sells on this site too, under the 'Christmas Celebrations' category for $9.
Treat Your Family To Some New "All-Time Favorite Cookies" This Holiday Season!
Just Imagine The Delight On Your Families Faces When You Serve Them A Big Plate Of These Delicious Homemade Christmas Cookies…
We would love to give you this limited opportunity to receive the digital ebook "All Time Favourite Christmas Cookies" for FREE – it's our gift to you.
"Discover the Secrets of All Time Favourite Christmas Cookies PLUS Discover the Shop Safely Online At Christmas Time too!"